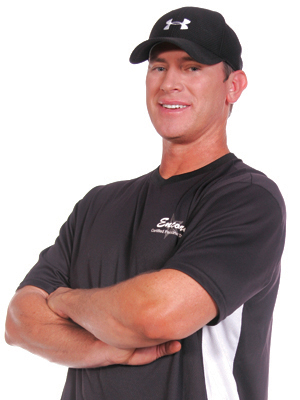 Ed Keller - Fitness Manager & Certified Encore Personal Trainer

Ed Keller's MBA in Business Administration is complemented by over 20 years working in Business Administration, Sales & Marketing, Client Relationship Development, Accounting, Employee Hiring, Training and Management.

Education

Master of Business Administration

Bachelors of Science
Recreation Administration & History

"My team leadership is gained from success playing college baseball and working with professional athletes."

In 1992, Ed Keller began his personal training and group fitness (core & abs) experience working at the original Las Vegas Athletic Clubs.

Ed has served on the board of directors for baseball and is a player agent. He specializes in strength and conditioning for all sports and entertainers. His style of coaching is welcoming to beginners and those looking for an edge in the next season.
---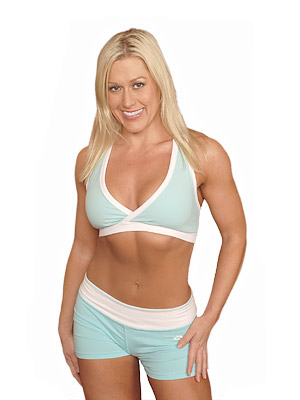 Carol Strom - founder of Encore Personal Training & Boot Camps

I personally have lost 70 pounds and became a trainer to help others. I know what it feels like to be insecure at the gym; what it feels like to try so hard and see minimal results. In addition, seeing people close to me pass away from long-term illnesses has motivated me to learn as much as I can about healthy living.

While working at Gold's Gym and 24-Hour Fitness I enjoyed personal training lessons with over 20 top trainers and have achieved several advanced certifications, which helped me to develop the unique Encore Fitness brand.

To this day I enjoy learning the latest fitness trends to make our systems better and more efficient for our clients and trainers. Helping other people live life to the fullest is my dream come true.

Carol Strom is available for seminar, magazine, television & radio interviews. Please contact Carol to book for any public engagements or interviews.

___________________________
Education and Certifications
NASM - National Academy of Sports Medicine Certified Optimum Performance Personal Trainer

Bachelor of Science (Finance) - University of Nevada, Las Vegas
American Heart Association - CPR, AED & first aid

Modeling & Bikini Contest Prep - contest preparation, including workout menu, posing, hair & makeup

IFPA - International Fitness Professionals Association - Certified Personal Trainer & Sports Nutrition Specialist

Indoor & Outdoor Bootcamp Master Instructor (military beach & public fitness parks)

24 Hour Fitness -Certified Personal Trainer Fit Pro III

Group Instructor: - Core, Cycle, Aqua, Step, Legs, Abs, Body Pump, Core, Pilates
LVAC Certified Cardio Coach - Elliptical, Treadmill, Stairmaster, Recumbent & Upright Bicycle, Rowing Machine, Trekmill (hike workout), Skate/Wave Machine, Swimming, Indoor & Outdoor Track

IDEA & APEX - Fitness and nutrition for special populations & performance athletes: exercise & menopause, pregnancy, eating disorders, obesity, diabetes. Low back, knee & shoulder care after rehab,injury prevention & recover. Recreational, high school to college performance enhancement. Competitive womens figure and mens bodybuilding contest preparation.
Qualifications & Community Development
Las Vegas Athletic Club TV Fitness Authority - on Proper Advanced Weight Training Form
Celebrity Fitness Coach w/Exclusive Anonymity & Privacy
Burris Mind/Fitness - "Reprogramming the Overweight Mind" workshop & master certification leader
The Best Las Vegas Personal Trainers - featured member
ZURICH Professional Fitness & Wellness Insured Instructor
Zip Code Magazine a Pinpoint Publications Magazine, Feeling Fit columnist
UNLV Real Estate & Business Society - Former President
Creator of Encore Personal Training & Boot Camps LLC licensed systems, guaranteed results.