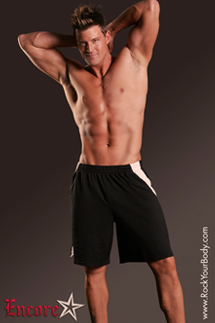 Recommended for beginners, or individuals who require expert supervision due to potentially life-threatening or physical handicaps. Some individuals also prefer one-on-one elite instruction until they become more confident, while others prefer VIP exclusivity. Bring water, towel, and Polar heart rate monitor watch w/chest strap (required ASAP).

One on One may be needed and is a case by case situation for special populations or those who want privacy.
Some people recovering from injury or those who need more supervision until their bodies become more coordinated and athletic may need one-on-one.
The cardiovascular system will become stronger with consistent exercise.

Pay as you go
Month to Month Available
Buy 6 Months get 6 Months
Expires 12 months from date of first session. Average 144 sessions (48/52 weeks).
Daily doubles, multiple sessions allowed to meet averages.


Celebrity Fitness
Includes 2 hr. fitness evaluation. Full time trainer(s) available for movie, concert preparation and tours for the entire staff and families while traveling or at home. Encore Personal Trainers are available to travel with clients on location or while on tour for performing artists and movie production companies. Annual, monthly, weekly or daily pricing available upon request.


Home/Hotel Fitness Training
Encore trainers are available to meet you at your hotel, country club, high rise condo and private homes for personal training. Please call for complete details regarding partner and family training or to request a male or female trainer. Your concierge will have you book directly with us so that we can personalize your fitness program with any special requests that you may have. Currently our team of professional traveling trainers allow 2 hours for new customers for the price of 1 session to allow time for an initial fitness evaluation so that we can better serve you. We appreciate recurring reservations and also offer express circuit training workouts for individuals and small groups. Please inquire for a menu of current specials.

What can you achieve with Unlimited Encore Personal Training?

Please call (702) 845-4100 to make an appointment or browse our appointment schedule and book online now. Do not hesitate to call and ask questions.

Our Home/Hotel Fitness training offers
Exclusive one-on-one training
Partner training
Group/family training